I am Dr. Nebila Dhieb
PhD in Applied Linguistics
25+ years proven record of success in
teacher training, educational management,
and bringing transformation in people's mindset and results.


I BELIEVE IN THE POWER INTENTION
 I BELIEVE IN THE PROCESS OF GROWTH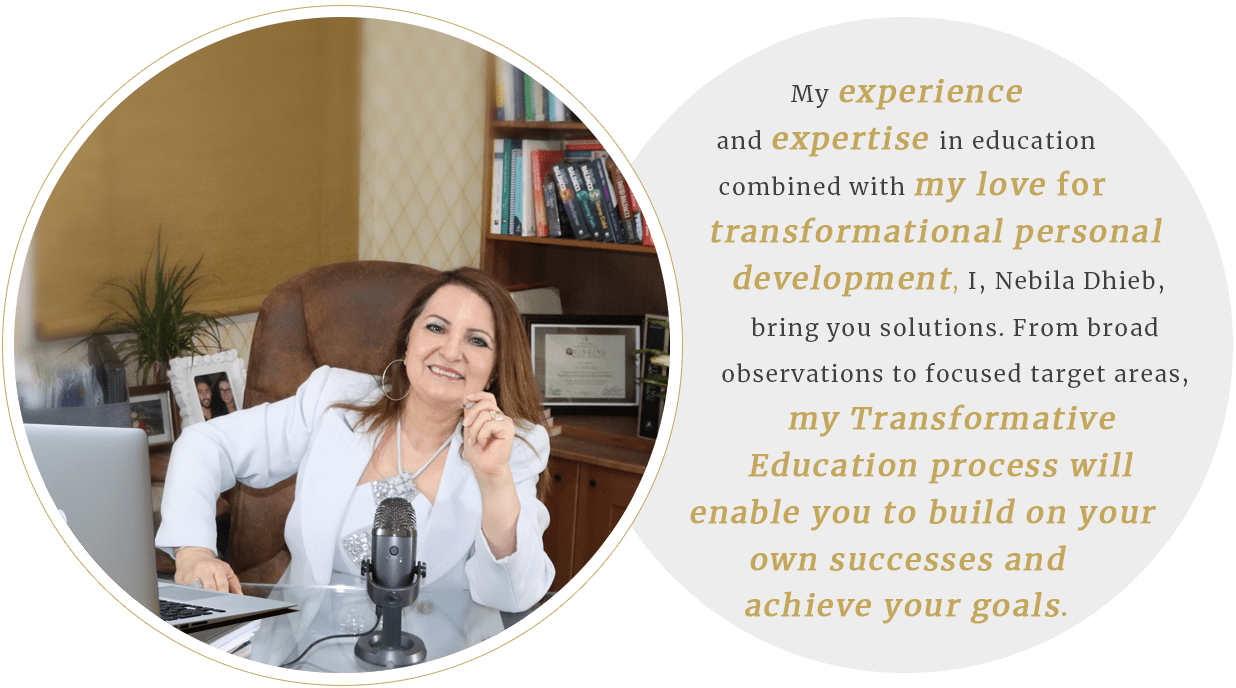 Transformative Education allows you to be a partner in the changes you want to see in your school, your students, and yourself.
Let me show you how you can be the best version of yourself!


"In times of change, learners inherit the earth…while the learned find themselves beautifully equipped to deal with a world that no longer exists."
– Eric Hofer Author, Philosopher