It's time
To transform your dreams
…into REALITY.
Your goals
…into ACHIEVEMENTS.
Your thinking
…into RESULTS.

How would
it feel if you could give
your child a chance to win


BIG

in

LIFE

and in

EDUCATION?
When it comes to parenting, giving your child the best IS possible—without tears and tantrums.
When you think about your parenting experience, wouldn't it be incredible to:
Imagine a parenting experience that allows you to ensure the best for your kids, while also ensuring you feel peaceful, happy and fulfilled? I am here to make it come true.
With THINKING INTO RESULTS, YOU CAN TRANSFORM YOUR PARENTING EXPERIENCE
AND ENSURE YOUR CHILDREN GET THE BEST OUT OF THEIR EDUCATION AND THEIR LIFE.

My program will help your child become more focused and motivated and will give you the tools to know how to manage difficult situations.
Do you want to know more about this personal transformative program?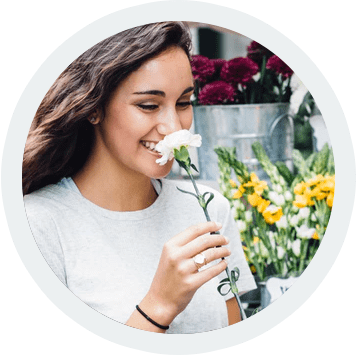 I help ambitious, capable moms who want to help give their kids the best when it comes to life and education. They understand the power behind having the right success mindset to achieve the results they want, but don't necessarily know where to start.
Thinking into Results by legendary Bob Proctor from "The Secret " works because it focuses on results. Not any results. Results that stick. When you work with me using the Thinking into Results program you get all of the above and more for your child.
With Thinking into Results, you get:
I know that moms like you

Would you like to find something that cuts through the noise and guarantees you get the results you really want for your kids?
This truly is the ONE and ONLY complete mindset makeover program, tested and PROVEN with children for school and for life, that builds your CONNECTION with your child and puts him/her on the path of imminent SUCCESS. All within 24 weeks, you get results that STICK for life.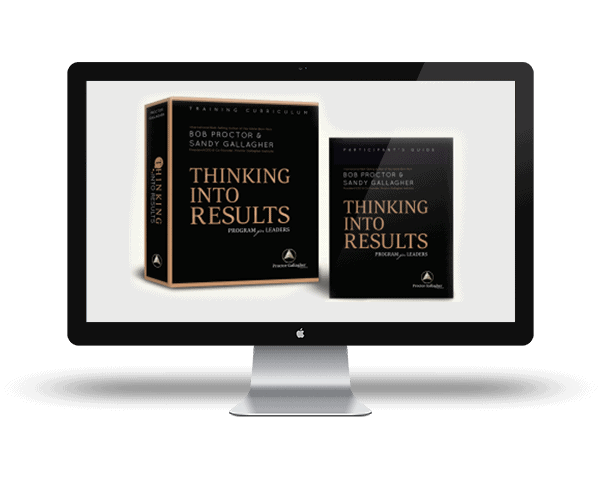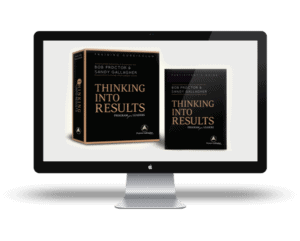 A 24 WEEK PROCESS for radical personal TRANSFORMATION
Thinking into Results is a comprehensive consultant-guided home study program designed to facilitate positive, profound, permanent change in any area of your life, including: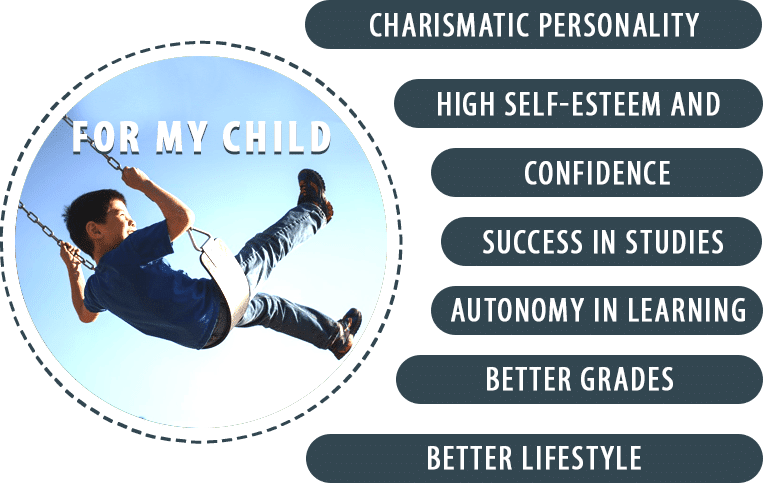 Used by individuals, teams, and corporations all over the world, there is NO outcome which this system has not been able to deliver.
Program overview:
Thinking Into Results program
Lessons, principles and benefits
This exceptionally designed program is presented in twelve relevant, simple and practical lessons, to ensure that the success mindset becomes a part of each person's thinking and actions. This leads to the results the person wants most in life.
The comprehensive program includes:
Skilled and experienced instructors—Acclaimed teacher Bob Proctor, Proctor Gallagher Institute President and CEO Sandy Gallagher, and Nebila Dhieb PhD educator and PGI Consultant. Together they present an innovative, 12-week development program for you and your child.
Lesson One: Worthy Ideal
Principles: Goal Setting and Achieving
Benefits: explains how to set and achieve goals that inspire,
and move you towards achieving quantum leaps.
Lesson Seven: Trample the Terror Barrier
Principle: Overcoming Barriers to Success
Benefits: gain understanding of the fears and learn to take action in spite of those fears, to become more forward thinking and realize more of one's potential.
Lesson Two: Knowing/Doing Gap
Principle: Return On Investment (ROI)
Benefits: closes the gap between what you know and what you actually do and helps you implement what you already know.
Lesson Eight: The Power of Praxis
Principle: Aligning Actions and Results with the Individual's Vision
Benefits: helps understand the connection between one's beliefs and behavior to create the results one is capable of creating.
Lesson Three: Infinite Mind
Principle: Productivity and Efficiency
Benefits: replace non-productive habits with productive habits in job/business, studies, and other areas of of life.
Lesson Four: The Secret Genie
Principle: Peak Performance of Individuals
Benefits: teaches how to break from ineffective past results and habitual behaviors to reach peak performance.
Lesson Five: Thinking Into Results
Principle: Innovative and Proactive Thinking
Benefits: develops creative, innovative, solutions to problems to increase success and happiness.
Lesson Six: Environment is but our looking Glass
Principle: Creating a Winning Self-image
Benefits: helps understand the importance of self-image in becoming more successful and productive, and walks you through the process of building a new self-image.
Lesson Nine: The Magic Word
Principle: The attitude and Mindset of Highly –successful Individuals
Benefits: explains what is attitude, and how we can change it, and shows the way of creating a positive attitude regardless of the situation.
Lesson Ten: The Most Valuable Person
Principle: Effective Leadership
Benefits: helps individuals develop qualities of leadership in addition to being able to also be a good follower, and be appreciated for who they are and the work they do.
Lesson Eleven: Leaving Everyone with the Impression of Increase
Principle: Success through Service
Benefits: emphasizes the importance of giving with no expectation of return, and give more than expected leaving people better than they found them.
Lesson Twelve: Magnifying the Mind
Principle: Problem-solving
Benefits: lays out the steps for quantum leaps in success, leading to dramatic, empowered, increases in performance, and results.
Program Summary:
Overall benefits: Thinking Into Results promotes individual growth that makes a meaningful difference in each individual's life. It allows them to create desired results and helps their family do the same.
WHAT DO I GET?

With Thinking into Results, you get:
 In-depth individual lessons
The lessons focus intensively on a single essential element of the achievement process, with each lesson building upon the insights of the last.
Worksheets and activities 
The worksheets will challenge you to immediately apply what you learn, so you see and feel your child changing, progressing, and moving closer to their goals in real time.
Dynamic videos 
They can be viewed twice a day, morning and evening, to motivate you and reinforce the lesson content at multiple levels of consciousness –a critical key to achieving change quickly and making it permanent.
Life coaching/consulting sessions 
60-90 minutes each week, giving you the support, encouragement,
answers and expert guidance you need to keep moving forward
on your child's journey to achievement.
What makes Thinking into Results so extraordinarily effective?
Immediate impact
In fact, you will experience a quantum leap in your kids' results at school from the first moment he or she begins this program.
Strategic repetition
Your child will QUICKLY and AUTOMATICALLY form the habits that lead to long-term success in education, and prosperity and abundance in life.
Lifelong application
With Thinking into Results, you help your kids to permanently possess the power to get anything they truly want, in any area of their life, for the rest of their life.

For more than 50 years, Bob Proctor has been making good on that extraordinary promise ---empowering millions of people around the world with knowledge and tools to clarify their most compelling goals, tap their inherent greatness, and fulfill their magnificent potential. One of the living masters of the Law of Attraction and a contributor to The Secret, Bob's own story of rags-to-riches success via the power of thought is an ongoing testament to the effectiveness of his teachings
"Tell me what you want, and I will show you how to get it."



Combining his formidable research and experience with Sandy Gallagher's 25 years of expertise in the worlds of billion-dollar business transactions and elite academia, Bob and Sandy have, in Thinking into Results, created a comprehensive systematic approach to real transformation unlike any other.
Nebila Dhieb PhD is a holder and certified PGI THINKING INTO RESULTS for radical personal transformation consultant. She is on a mission to help individuals, parents, and schools create enjoyable learning experiences for their children.

Where could you be in 24 weeks from now?
The answer will astonish you.
Thomas Edison said,
"if we did all the things we are capable of doing, we would literally astonish ourselves."
Whether you know exactly what you want to achieve, or simply know that you want something more for your children, Thinking into Results will open your mind to all you are capable of doing…then empower you to DO it.
Decide right now to astonish yourself. With what you can become. What you can do for your kids. What you can have. Start Thinking into Results, and start moving from where you are in life to where you really WANT to be.
24 weeks will fly by before you know it. But the change you'll experience will last forever.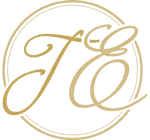 " A take-charge person and a joy to work with…Nebila has successfully developed several courses and offered effective training modules…which resulted in inspiring and motivating fellow teachers" 
H. B. Head of Department, ISLT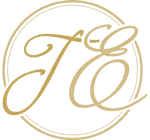 " Her patient and principled approach to all challenges created an environment wherein growth was encouraged and high standards expected and rewarded. Nebila's belief in the power of the human spirit and support for all opportunities for educational and personal development have led her to create the Transformative Education Program. Join her and become your best self!
" 
Helen Honczarenko, INTELP Supervisor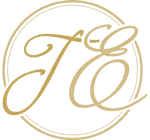 Exceptional professional competence as a specialist in applied linguistics and amazing experienced teacher, in addition to a great work attitude and leadership quality
" 
Vicky Shu, Lecturer, ISLT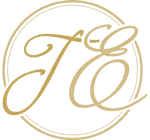 " I highly recommend Nebila to anyone who wants to change their life! She helped me shift a lot of my old paradigms and think differently through the program thinking into results. Nebila has always been there for me guided me through the entire process and made me believe in myself again and that am capable of doing things I thought they were impossible to achieve. I will always be grateful to her for changing my life and that of my son." 
S.S. IT professional, Parent of teenager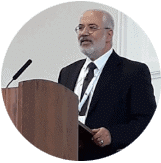 " Dr. Nebila Dhieb has been involved in ESP as a teacher, program designer, academic and administrator for well over twenty years. From her initial teaching work as an ESP teacher at the Faculty of Sciences of Bizerte, Tunisia, to her academic endeavors at the Higher Institute of Languages of Tunis, to her top managerial position at the INTERLINK Language Center, Al-Yamamah University, Riyadh, Saudi Arabia, she has been an outstanding professional, with a sharp mind, high ethical standards, and excellent interpersonal skills. I could not be more proud of the career she has built as an Applied Linguist." 
Dr. Mohamed Daoud Professor of Applied Linguistics The Higher Institute of Languages, Tunis University of Carthage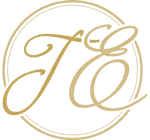 " Internationally, she has been amazingly successful in the management of large scale language programs, the organization and success of high profile conferences and academic events, and aptitude to connect with other professionals from various ethnic and cultural backgrounds. She has surely inspired many ELT professionals and enjoyed respect among colleagues and students alike. I have a very high opinion of Dr. Nebila Dhieb, and I consider her an outstanding ELT teacher and teacher trainer."
Professor Ayatollah Labadi University of Texas, Austin University of Carthage, Tunis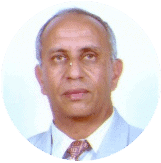 " I have had the fortune of knowing and working with Dr. Nebila Dhieb for many years and I am more and more convinced that she is one of the best ELT teachers and teacher trainers I have come across in my long professional and academic journey. She was and has remained one of the leading Tunisian figures in ESP, English language teaching, language program development and management, and professional development for language teachers." 
Professor Ayatollah Labadi University of Texas, Austin University of Carthage, Tunis University of Nizwa, Oman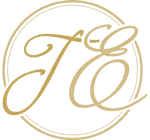 "A few weeks in the TIR program now, I have started getting amazing results as I put my goals together and work on my paradigms … There is an amazing heart-warming feeling of fulfillment as I move closer to my goals, have more confidence dealing with people around me, and enjoy improved relationships with my closer and wider family."
– S.A. Special Needs educator, Parent of four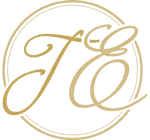 " I have worked with Nebila Dhieb for seven years. During this time, she has mentored my development as I entered senior management and always nurtured professional growth both within and outside of the confines of the job. She has served as an example of what a woman can do in a male-dominated culture and inspired not just colleagues, but students alike." 
– Helen Honczarenko, INTELP Supervisor